Bauer Faculty to Lead TXCPA
Senior Professor of Practice Mohan Kuruvilla Elected 2024-2025 Chairman for Texas Society of Certified Public Accountants
Published on February 3, 2023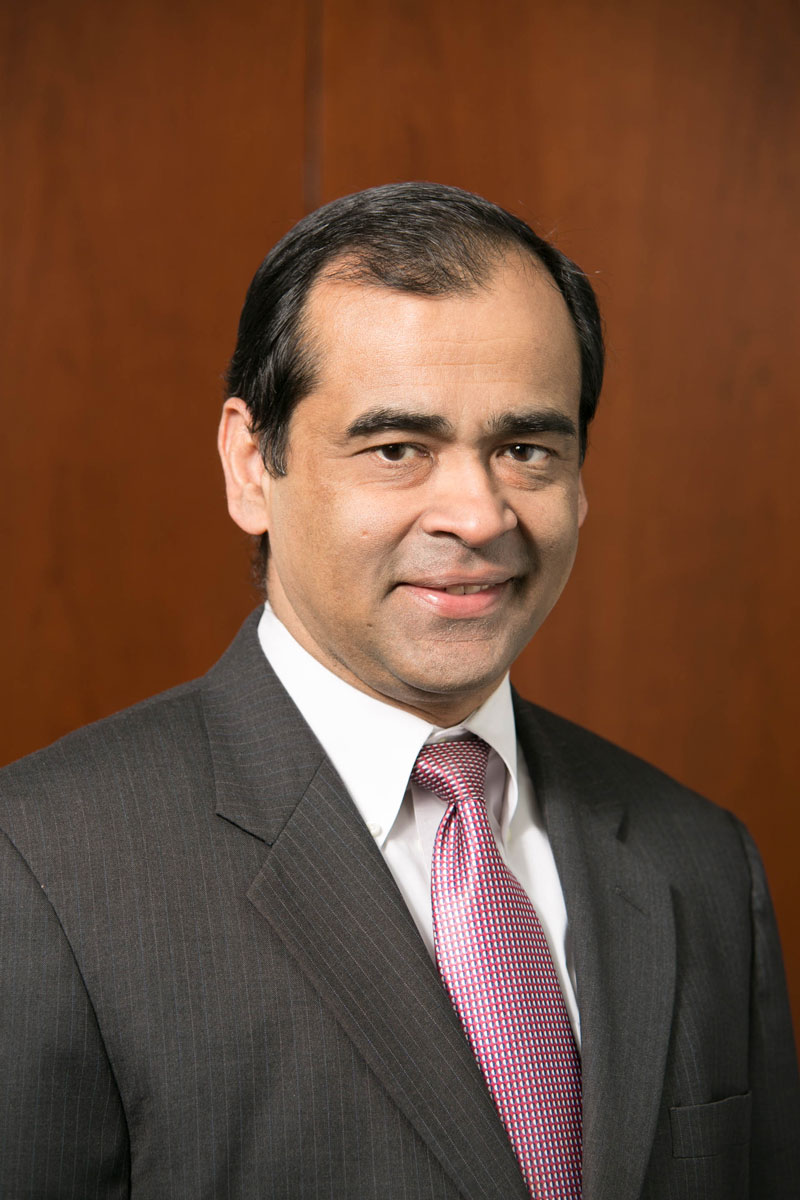 A Bauer College faculty member will lead one of the nation's largest societies of accounting and finance professionals through a period of historic growth and industry disruption.
Senior Professor of Practice Mohan Kuruvilla, who serves as director of the college's MS Accountancy program and Certificate in Accountancy Program, has been elected the chairman-elect and 2024-2025 chairman for the Texas Society of Certified Public Accountants (TXCPA).
TXCPA is the largest, most influential association of accounting and finance professionals in Texas, and is one of the largest memberships of any CPA societies in the United States.
"I am well aware that I stand on the shoulders of some great accounting professionals who did so much in so little time while they served in this position," Kuruvilla said. "The accounting profession is going through a disruption, primarily due to the depth in technology applications and the breadth in stakeholder focus on information. Instead of being reactive to these changes, we as leaders of TXCPA should be proactive in charting the course of TXCPA to serve the future of the profession."
He added: "As leaders, we need to think differently and be bold in our actions. This will result in changes and disruptions, and it is our role to help others navigate these changes rather than maintaining status quo."
Kuruvilla has served on the Bauer faculty since 2015. He was nominated to the TXCPA leadership position from 28,000 members and their 20 affiliated chapters. In his role, he will be addressing challenges of the accounting profession and providing solutions for the industry.
"Having Bauer faculty in leadership positions like this demonstrates the connection the college has to industry inside and outside the classroom," Bauer College Dean Paul A. Pavlou said. "Our faculty not only bring in research-based education, but also real-world experiences, allowing us to provide a world-class education to our students, and to better prepare them to lead the future of business."
As a member of TXCPA for nearly 20 years, Kuruvilla has served in various roles in the organization, including chair of the Accounting Education Conference, Editorial Board, Board of Directors and the Executive Board throughout his tenure.
"Mohan has had a tremendous impact on the Department of Accountancy & Taxation. He has been instrumental in many of the department's successes," Department of Accountancy & Taxation Chair and Professor Tom Noland said. "We are truly fortunate to have him on our faculty."