Ambitious Leaders Don't Settle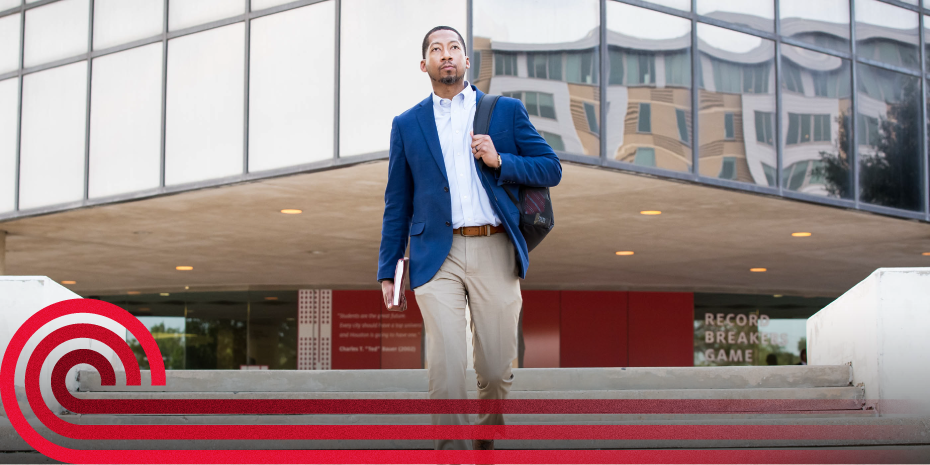 Business doesn't stop evolving, and neither should you. To truly get ahead and stay ahead, you need a strategic vision that is both entrepreneurial and intrapreneurial; a diversity of professional experiences; and a deep, talented network that you can tap into for advice, services, and connections.
That's the Bauer Executive MBA: Taught by industry experts, rooted in modern business principles, entrepreneurially focused, and attended by a student cohort diverse in perspectives and experiences.
At Bauer, you'll develop your skills as an executive, preparing you to lead in management, change and innovation, and to create strategies tailored to the global business environment.
As part of the program, you'll get hands-on experience through real-world projects, simulations and case studies that develop your practical skills. And once you graduate you have access to exclusive lifelong learning programs to keep your strategic skills honed.
The Bauer Difference
Highlights
The Bauer MBA
Program Highlights
Entrepreneurship. Intrapreneurship. Leadership.
Change and innovation only happen with leadership. That's why our EMBA program teaches students the executive skills it takes to build and hone leadership development.
Experiential Learning
Embedded in the heart of the Bauer EMBA are experiential learning programs and simulations through cross-functional courses that enable you to obtain invaluable experience solving real-world problems.
Lifelong Learning
Learning never ends. That's why lifelong learning is integrated into the Bauer Executive MBA program. When you receive your diploma, it's only the beginning.
As the business landscape changes and new challenges arise, you'll still have Bauer at your side with exclusive access to future EMBA classes, select graduate courses, and workshops to expand and grow your business knowledge and acumen as your industry and career evolve.
Global Perspective
Gain a global business perspective by traveling internationally with your EMBA classmates.
The International Business Residency (IBR) prepares you for the evolving impact the global marketplace will have on your career. The experience includes company visits, meetings with political figures and team networking opportunities to fully learn about the country.
Executive Networking
It's critical to develop your professional network and to learn from other seasoned industry professionals. That's why the EMBA program features robust networking sessions with esablished leaders from Houston's corporations, nonprofits, government, and educational institutions.
Preliminary Application
Ready to propel your career with the Bauer MBA? Let's get started. Fill out our free preliminary application, and get started on the next step in your journey.

Bauer has given me the ability to think big and be decisive, and the knowledge to make smart business decisions in order to succeed."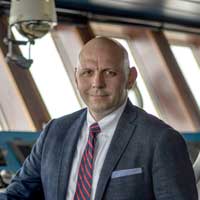 ---
"Bauer has given me the ability to think big and be decisive, and the knowledge to make smart business decisions in order to succeed."
— Trevor T. Davis, founder of Hydra Offshore Construction
---
Success Stories
More Than Just a Credential
Admissions
Application Deadlines
Early Scholarship Deadline
Priority Scholarship & International Application Deadline
Final Domestic Application Deadline
Admissions Requirements
To be eligible for the Bauer MBA, you need a four-year undergraduate degree (or international equivalent) from an accredited institution. Post-bachelor's professional work experience is strongly preferred. To apply, you'll need to follow the steps below.
The Admissions Process
Pay the application fee – $50 for domestic students and $80 for international students. Application fees are waived for military veterans.
Not ready to complete your application yet? You can use our pre-application survey to see if you're a fit for one of our programs – it only takes 2-3 minutes to complete, and can give you a good idea of your best options.!
Send in Required Documentation
Transcripts, letters of recommendation, a goal statement, a résumé, and international students will need other documents, too.
Follow Application Status
You will receive a welcome email 24-48 hours after applying.
If notified of missing items, submit promptly.
Expect an update on your status 2-3 weeks after applying. Applicants selected to continue the process will be invited to interview.
Latest Look
Student Profiles
What makes a Bauer Executive MBA student?
Average years of professional experience
20% F 80% M
20% Female
80% Male
Various Industries
Various Industries
Industries of experience include Energy, Health Care, Military, Government and Manufacturing
Data reflects entering classes of Fall 2021
Our admissions counselors are available to answer any questions you have about the Executive MBA program and the application process.
Learn more
Attend an MBA Event
Join an in-person or online event to learn more about how the Bauer MBA can work for you.