Real Estate Program
Advisory Board
Houston's most influential and successful real estate professionals provide direction and leadership to the Bauer Real Estate Program.
Roster of Membership
Appointed September 1, 2021
Officers of the Board
Welcome W. Wilson, Sr., Founding Chair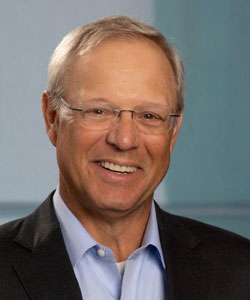 Tim Waikem
Chair
Stanford Alexander Center for Real Estate Advisory Board 2021-22
Drew Alexander, (retired) President & CEO, Weingarten Realty
Jamie Bryant, Chief Operating Officer, Midway
Jim Casey, Senior Managing Director. Trammell Crow Company
Glenn Clements, Executive Vice President, Stewart Title
Mike Dishberger, President & CEO, Sandcastle Homes
Ray Driver, III, Managing Director, NorthMarq
Lane Enderby, Director, Altus Group
John Fenoglio, Executive VP, CBRE, Debt & Structured Finance
Edwin Friedrichs, Senior Principal, Walter P. Moore
John Hammond, President & CEO, Riverway Title
Chuck Jacobus, Attorney-at-Law
Alex Jessett, CFO, Camden
Rick Kight, Executive Vice President, Avera Companies
Praveen Kumar, Senior Associate Dean, Faculty Affairs; Professor and Chair of Finance, C. T. Bauer College of Business
Mary Lawler, Executive Director, Avenue CDC
Paul Layne, Executive VP, Howard Hughes Corporation
Chris Lewis, Managing Principal, Lee & Associates | Houston
Gary Longbotham, Executive Vice President & CEO, J. Tyler Services
Edna Meyer-Nelson, Founder, President & CEO, The Richland Companies
John Mooz, Senior Managing Director, Hines
Bob Parker, Global Commercial Manager, ExxonMobil Environmental Serv. Co.
Paul A. Pavlou, Ph.D., Dean and Cullen Distinguished Chair, C. T. Bauer College of Business
Kevin Roberts, President, Transwestern
Blake Royal, Shareholder, BoyarMiller
Bruce Rutherford, International Director, Jones Lang LaSalle
Howard Tellepsen, Jr., Chairman & CEO, Tellepsen
Jason Tramonte, Principal, Tramonte + Johnson
Tim Waikem, Managing Director, JPMorgan Chase Bank
John Walsh, Board Member Emeritus
Welcome Wilson, Sr., Chairman, Welcome Group