The Cyvia and Melvyn Wolff Center for Entrepreneurship
Cougar Pitch
FAQ
You may have questions, so check what others have asked below. If you still have questions, please send them to cougarpitch@bauer.uh.edu, and Cougar Pitch will answer them.
Does it cost anything to enter?
No. Entry is free.
Who can enter?
Any student at the University of Houston that has a valid email address ending in "uh.edu" and that has an active Peoplesoft ID number. Only individuals can enter. If you are working with a team or group, then just one of you enters, but it can be considered a team. Prizes will be awarded only to the entering individual.
Should I be concerned about giving away my idea?
Great ideas tend to spring up all at the same time once a need is recognized. So you may not be the only one with this idea to begin with. If you have that idea first, and are doing something about it, then you have an advantage. If you have a special way of addressing a need (something proprietary), then it would be hard for someone to steal your idea. If you don't have something proprietary, then others could steal it. You also don't have to reveal the specifics about how you plan to address an issue, just that you can. At some point, however, you will have to tell people about your idea if you want to commercialize it. Only the finalists will be giving their pitches in public, by the way, so you will have to decide if you want to take the opportunity that this contest offers.
Should I be concerned about revealing proprietary information or intellectual property?
Yes, and no. No because you shouldn't really have to reveal any proprietary information or intellectual property in an elevator pitch. You are only presenting the opportunity, the market, and the fact that you have a solution. You don't have to actually reveal the solution, and we would encourage you not to do so. If someone says, "we have a great new way to instantly detect bacteria in water, and it will be perfect for people that are concerned about water quality, like in third world countries," they have indicated that they have intellectual property, but have not revealed anything proprietary about it. Yes in the sense that this could be considered a public venue, and if you reveal IP, it will be considered as being done in public. Again, if you have a question, seek counsel. In "Rules & Eligibility" section we have more information on IP.
Should I get IP protection before I give an elevator pitch?
If you plan to reveal some proprietary IP information, then you should seek qualified counsel. Any public revelation of proprietary intellectual property could start the patent clock ticking, and you should protect your property. However, as stated in another question, there is no real reason to actually reveal IP in an elevator pitch. You only have to say that you HAVE proprietary intellectual property in an elevator pitch.
How is it going to be judged?
The initial entries will be screened by Cougar Pitch to whittle the entries down to a number of finalists. The final judging will be done by a panel of qualified venture judges, and use a specific criteria for judging.
What if I win the prize?
Congratulations!
First, the prize will be declared as a prize, and you would be responsible for any taxes. You will also be given other opportunities to develop your idea, including entering the BBA Entrepreneurship program, but also mentoring and other consulting opportunities that would likely be free to you.
Can a group of us enter?
While we mention "teams" in the rules, only individuals can actually enter the contest. However, you can simply designate one member of your team to be the entrant, and work together on the project. If your team wins, we only present prizes to the winning individual (simplifies reporting for us), and you all have to work out the details amongst yourselves.
Will my idea stay private?
Only the finalists have to present in public. All other entries will not be made public. However, you do agree to allow us to use your name or any entry for publicity when you enter.
Watch the competition
---
Contact
Cougar Pitch
cougarpitch@bauer.uh.edu
---
What's your idea worth?
---
Mark Your Calendar
Sept. 6, 2013: Entries open for 2013 Cougar Pitch
Oct. 31, 2013: Deadline for entries
Nov. 21, 2013: Final presentations!
---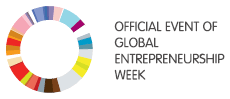 Contact Us
713-743-4752
wce@uh.edu
Physical Address:
Insperity Classroom & Business Building, Ste. 536
4742 Calhoun Rd.
Houston, TX 77204-6021
Mailing Address:
C. T. Bauer College of Business
Wolff Center For Entrepreneurship
4750 Calhoun Rd.
Houston, TX 77204-6021
Entrepreneurship Major Academic Advisor:
Asha Thomas
Melcher Hall, Room 262
713-743-8963
asha@uh.edu