About Our Investment Fund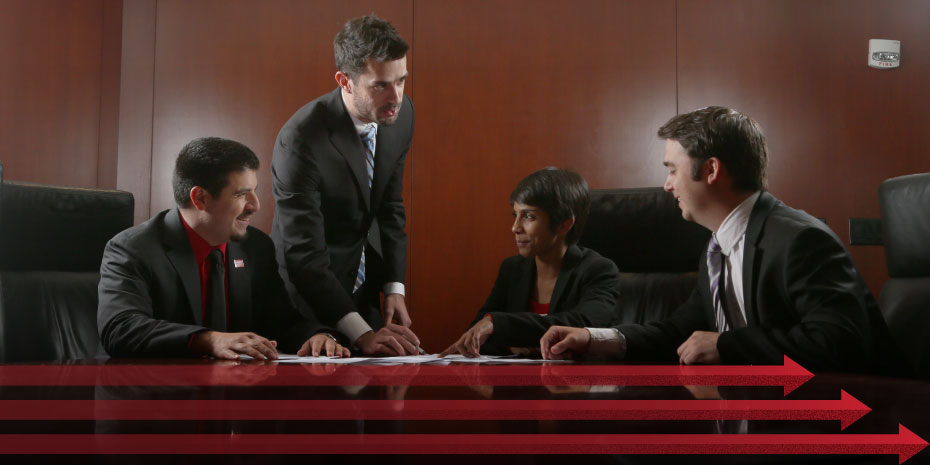 The Cougar Investment Fund is a multi-million-dollar private investment fund of equity securities that are traded on U.S. markets. The Fund is managed by Bauer MBA and MS Finance students participating in the Graduate Certificate in Financial Services Management.
Students manage the Fund using in-depth fundamental analysis of individual companies. Each security considered for the Cougar Investment Fund portfolio is required to undergo a thorough examination of its investment merits based on state-of-the-art financial valuation techniques.
Students who manage the Fund experience a real-world apprenticeship in fund management through which they absorb a deep knowledge of rigorous financial valuation skills. The skills acquired in the Fund are the basis for successful careers in many areas of Finance including fund management, consulting, corporate finance, risk management, banking, real estate, and financial management in the public and non-profit sectors.
Of approximately 6,000 university-based student-run investment funds in the U.S., the Cougar Investment Fund is one of a small number that invests on behalf of individual investors rather than university endowment funds. Accordingly, our students experience the real pressures of managing other people's money.
The Cougar Investment Fund exemplifies Bauer's innovative and unique approach to business education, and our commitment to preparing students for successful careers in the most demanding areas of business and Finance.
AIM Center
The Cougar Investment Fund is housed in the AIM Center for Investment Management. The Center provides students access to state-of-the-art financial information technology, data streamed in real time and collected locally, and Bauer College proprietary analysis and valuation software. The integration of these resources in a technically sophisticated work environment facilitates the student managers' extensive due diligence research and provides them with an unparalleled experience in bringing financial and business concepts to real-world investment decision making.
Cougar Investment Fund News