Graduate and Professional Programs
Bauer MS Ambassadors
Bauer MS Ambassadors help prospective classmates learn about the amazing opportunities that await them at the C. T. Bauer College of Business. They offer a real-life perspective about being a Bauer MS student and an insider's view of life in the classroom and beyond. During the school year, the ambassadors host class visits and informal coffee chats. They also work closely with our Recruitment Office to host Orientation and Tours. Our MS Ambassadors look forward to working with you and welcome your questions by phone, email, or in person.
For more information, contact TJ Young at tjyoung@bauer.uh.edu.
---
Meet the Bauer MS Ambassadors
Request a coffee chat with an MS ambassador
BAUER MS FINANCE AMBASSADOR
Brian Cutrell
---
Email: bmcutrell@uh.edu
Concentration: Real Estate
Work Experience: 4 years as an Air Force officer, and 10 years in various project management positions in the oil and gas industry.
Hometown: Acme, PA
Undergraduate University and Degree: Bucknell University - BS Electrical Engineering
Why Bauer? Having completed my MBA from UH in 2020, I was aware of the exceptional quality of a Bauer education. The finance department faculty are top-notch and are committed to helping students learn the material. I want to stay in Houston after graduating, and the huge alumni network in the city is a major advantage. Classes are small and you are able to get to know your professors. Most of all, Bauer has a sense of family, and it is evident that the faculty and staff genuinely want you to succeed.
×
BAUER MS ALUMNI AMBASSADOR
Rachel Henson
---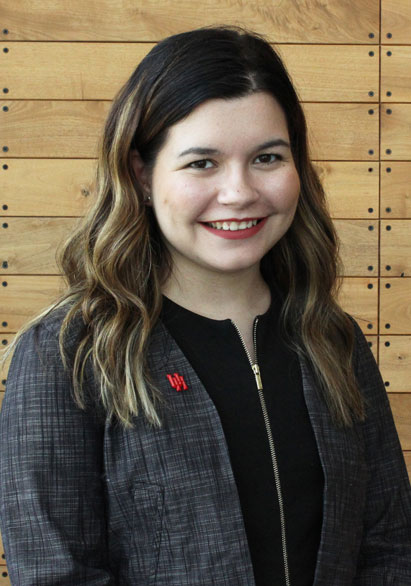 Email: rlhenson@Central.UH.EDU
Alumnus Graduating Year: 2019
Industry: Engineering (AEC)
Job Function: Marketing Coordinator
Hometown: Cypress, TX
Undergraduate University and Degree: BBA Marketing, Texas A&M University
MS Activities: MS Ambassador, Digital Marketing Lab
MS Concentration: Digital Marketing Management, Marketing Analysis
Why Bauer? I chose Bauer for my Masters degree because their MS Marketing program offered the greatest number of electives in subjects I was interested in. I was able to customize my degree plan to focus only on the marketing topics that I wanted to eventually work in. I am from the Houston area so being able to work at a large company within Houston while I also completed my degree was a great bonus.
×
BAUER MS AMBASSADOR
Maria Sanabria
---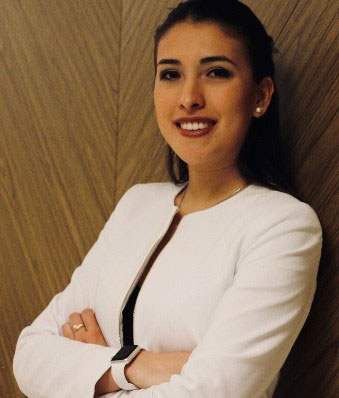 Email: masanabr@cougarnet.uh.edu
Program: Master of Science in Supply Chain Management
Concentration: Supply Chain Management
Work Experience: Export Operations / Trade Specialist
Undergraduate University and Degree: B.S in Economics, B.A in French from Texas Tech University
Hometown: Bucaramanga, Colombia
Why Bauer? Shortly after finishing my undergrad career I found myself in Houston for a job opportunity, however I knew I wanted to purse higher education. I chose Bauer because of the extent of its network, its flexibility in class times, and it is also the friendliest option to your pocket when it comes to highly recognized Businesses Colleges in the Houston area. So afar I have loved my experience and Bauer has done a great job at keeping that network and communicating with us given these hard time we are going through. 
×
BAUER MS AMBASSADOR
Sheel Vyas
---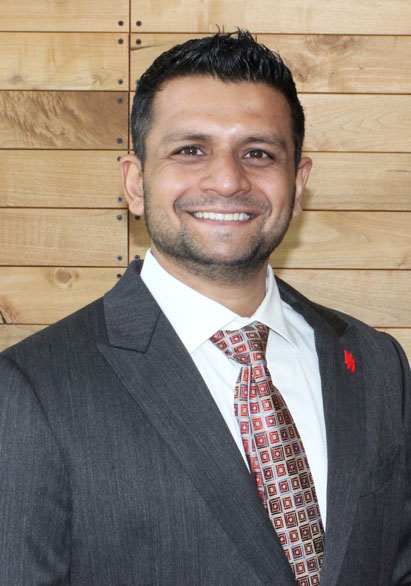 Email: svyas@bauer.uh.edu
Program: MS Global Energy Management
Work Experience: Worked as a Petroleum Engineer for EOG Resources and in business development for Shraddha Associates
Undergraduate University and Degree: The University of Texas at Austin, Bachelors in Petroleum Engineering
Hometown: Ahmedabad, India
Memberships & Organizations: Bauer MBA Society, Bridges International, Pratham at UH, Society of Petroleum Engineers
Internships: Anadarko, EOG Resources, Shraddha Associates
Why Bauer? Why Houston? Only program in State of Texas for Masters in Global Energy Management. Bauer offers a wide selection of classes in Energy, Finance, and Management, and has a very flexible curriculum. Professors are very well updated with the industry. Evening classes that can be attended after work. Quite a few options for online classes that you can take from wherever you are. Bauer even offers classes that are only half a semester long. Houston is one of the thriving economies in the nation that is based on energy, petrochemicals, medical research, and technology. Houston being the hub for oil and gas industry, it had to be Houston, TX.
×