All PPA students must meet the following requirements. Failure to meet these requirements will result in withdrawal from the PPA. Any and all academic benefits specific to the Bauer PPA, including the right to double count two 7000 level classes toward the MSACCY degree, will be forfeited.
All PPA students must:
Colloquium Requirement
Any student who enters the PPA must complete two colloquium courses:
One colloquium course must be satisfactorily completed in the first semester of PPA admission.
The second colloquium must be completed during student's undergraduate program.
Failure to satisfy the above requirements will result in withdrawal from the PPA.
Continuous Enrollment Requirement
A PPA student must remain continuously enrolled at the University of Houston. Continuous enrollment is defined as completing at least 9 hours in each fall and spring semester throughout their undergraduate and graduate degree.
GPA Requirements
A PPA student must maintain at least 3.0 overall and accounting grade point averages. If after a fall or spring semester (undergraduate or graduate) either GPA falls below the minimum requirement to remain in the PPA, the student will be placed on probation for the next immediate semester. Failure to meet the minimum grade point average requirement at the end of the probationary period will result in withdrawal from the PPA. Only one probationary period is allowed. Notification of probationary status will be provided by the PPA office as soon as practicable. However, it is the responsibility of each student to be aware of his/her own academic standing.
Admission to MSACCY
PPA students MUST apply for admission to MSACCY for the semester following their last undergraduate semester. Failure to be admitted to MSACCY the first semester (fall or spring) following conferral of the BBA in Accounting degree will result in withdrawal from the PPA (see Continuous Enrollment Requirement).
Please be advised that exceptions to any PPA policy must be approved by the Accounting Department Chair.
Advising Contact Information
Students currently in the undergraduate portion of the PPA should contact:
---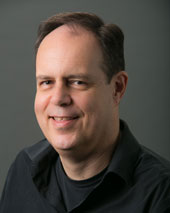 Edward Manouelian
PPA Accounting Advisor (interim)
713-743-5752 | 304 CBB
---
Our primary mode of advising is remote appointments via Microsoft Teams or Zoom. In-person appointments are available on a case-by-case basis as requested. Students can make an appointment via Navigate. Please note, all advising appointments must be scheduled in advance.