What our students say about us
Sonja Prokopec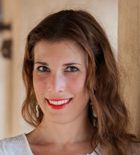 University of Houston Ph.D. program in Marketing encourages students to pursue original and impactful academic research, and to think and act like aspiring scholars. The support of the world-class research faculty provides an ideal environment to develop interesting research ideas while at the same time fostering intellectual rigor. What I really appreciated was the encouragement and kindness of the faculty members at the Marketing Department – they treat students as colleagues from the first day. I have fond memories of my time there and take time to visit my former mentors and professors as often as I can.
Learn more about Sonja Prokopec at the ESSEC web site.
–Sonja Prokopec
LVMH Chaired Professor
ESSEC, Paris
---
Tharindra Ranasinghe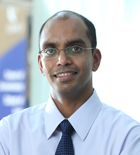 The accounting doctoral program at Bauer trains you rigorously and provides you with ample opportunities and resources to become a successful accounting scholar. Bauer's coursework strongly emphasizes on both empirical and analytical accounting research and allows you to develop an understanding of the discipline that is both broad and deep. The faculty is diverse and well recognized in their respective research areas. They are very approachable and willing to work with doctoral students on research projects. The department holds an active workshop series where reputed external scholars present their latest work. This workshop series, in which doctoral students are encouraged to actively participate in, exposes them to the cutting edge accounting research. The leadership is extremely supportive of the Ph.D. program in ensuring that students are supported with ample resources and opportunities to present their work at conferences. Located in a one of the most internationally diverse, economically vibrant, and affordable cities in the USA, the accounting doctoral program at Bauer enables you to accomplish your academic ambitions while enjoying an enriching student life.
Ranasinghe graduated with a Bauer Ph.D. in Accounting in 2012. Learn more about Tharindra Ranasinghe at the American University's web site.
–Tharindra Ranasinghe
Associate Professor
American University
---
Son (Sonny) Lam
The Ph.D. program in marketing at the University of Houston is unique in many ways. The faculty members are genuinely invested in doctoral students. They adopt an open door policy, so during my program, I had the luxury of interacting with them very often. The Ph.D. students are very collegial. Our friendship extends beyond the Ph.D. program. The marketing department at Bauer has always been one of the most productive in many substantive areas. The department also runs Friday seminars and an annual doctoral student consortium, which offer its doctoral students valuable networking opportunities with outstanding researchers and cohorts from other universities. I feel very privileged to have earned my Ph.D. in Marketing from Bauer College of Business.
Learn more about Son (Sonny) Lam at the University of Georgia's web site.
–Son (Sonny) Lam
Professor
University of Georgia
---
Zachary Hall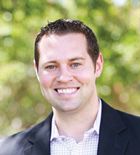 If I could sum up my experience my Bauer Doctoral experience, I would do so in one word, empowering. Through guidance of faculty, I was empowered to choose my coursework, research topics, and even how to teach my classes. While this led to much frustration and many failures early in the program, I was able to develop my own identity as an academic very early in my career. As a result, I found a true passion for research, particularly for topics I never thought I would enjoy.
This brings me to my advice to current and future doctoral students is, choosing the safe route very dangerous. For example, when I was a 1st year student, I was empowered to lead my own research project based on my paper in a seminar class. I had a choice: (a) I could take the safe route of study for my qualifying exam as all the other students were doing or (b) the risky route of beginning a research project that would take up most of my time for the next year. If I would have chosen (a), I would have likely added 1-2 years on my Ph.D. program and missed out on a few publications.
Learn more about Zachary Hall at Texas Christian University's web site.
–Zachary Hall
Associate Professor
Texas Christian University
---
Bingxin Li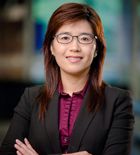 I joined the Ph.D. program of Finance Department at Bauer College of Business in 2007. With a physics background, I am especially grateful the Finance Department offers systematic Ph.D. courses that helped me to form my knowledge foundation and gradually build up my intuition for future research. I also benefit a lot from the weekly seminar and colloquium, which share research progresses and encourage discussion. The faculty at Finance department are strong both in their research abilities and advising students. They are productive, insightful, and always willing to help. I greatly appreciate that they set high standards for Ph.D. students. While I struggled and eventually solved the problem, I learned and was inspired to approach excellence. During my Ph.D. study, I gained not only valuable knowledge and skills, but also passion and confidence in research.
Learn more about Bingxin Li at West Virginia University's web site.
–Bingxin Li
Associate Professor
West Virginia University
---
Rachel Sturm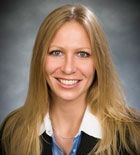 I feel privileged to have earned my doctorate in Business Administration from C. T. Bauer College of Business. The Bauer doctoral program has enriched my life in so many ways, not only academically and professionally, but also personally as well with great friendships. I am thankful for all that I learned in the program, especially the training I received to have a successful career in higher education. Since graduating, I have been able to apply the knowledge learned and the skills that have been developed to my new job as an Assistant Professor at a university in the Midwest. I have been well prepared for this new position in my career and am excited for the opportunities that lie ahead.
Learn more about Rachel Sturm at Wright State University's web site.
–Rachel Sturm
Assistant Professor
Wright State University
---
Faiza Khoja
The Ph.D. program in Management at UH was one of the most challenging yet rewarding experiences for me. In addition to the academic rigor supported by experienced and qualified faculty, the program taught me valuable life lessons — to stay committed, focused, and organized. It provided me with several opportunities to self-learn and explore varying topics of interest. In my current position as Associate Vice President of Academic Affairs at the University of Houston-Downtown, I encounter new challenges and learning almost on a daily basis. The knowledge and training I received in the Ph.D. program is allowing me to address and cope efficaciously in my professional career. I am proud to be a graduate of this prestigious program.
Learn more about Faiza Khoja at University of Houston-Downtown's web site.
–Faiza Khoja
Associate Professor
University of Houston-Downtown
---
JéAnna Abbott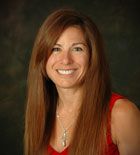 When deciding between Ph.D. programs, I was searching for both rigor and collegiality. I found both at the Bauer College of Business. The doctoral program is challenging yet supportive. I never stopped working: reading, thinking and writing … enjoying every minute. But, it's the people, faculty and fellow students that made the difference. I had the opportunity to work with highly accomplished and dedicated faculty while studying alongside some of the most supportive individuals I have ever known. This shared commitment gave me strong research capabilities and a fantastic network of friends. The Ph.D. program at Bauer literally transformed my life. Everyone cared about me as both a student and human being, and left me with a far broader intellectual perspective.
Presently, I am a professor at the Conrad N. Hilton College, and Ombudsperson for the University of Houston. I consistently publish in top tier journals and engage in state of the art research in the hospitality industry. My experience at the Bauer College of Business provided me with the tools to flourish as a top researcher at a tier one-research university.
Learn more about JéAnna Abbott at University of Houston's web site.
–JéAnna Abbott
Professor
University of Houston
---
Zeyun Chen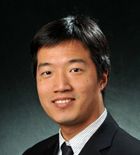 I joined the Ph.D. program in Accounting at University of Houston in August 2004 and was among the first of the students to go through the entire of the completely revamped program. I studied under a new regime – one that provides much more rigorous research training. The program has considerable research strengths in analytical and empirical paradigms, so I took advantage of it and learned to seek sound theoretical foundation for empirical tests. I was fortunate to have had opportunities to work with many faculty while studying in the program. Some of them have become co-authors on research projects and others are good friends and mentors. UH holds a Bauer Accounting Research Conference every year, which exposes Ph.D. students to top researchers in the field. It offers a great opportunity for learning as well as networking and I really enjoyed its exciting and fostering research environment.
Chen graduated with a Bauer Ph.D. in Accounting in 2009.
–Zeyun Chen
Assistant Professor
Texas Christian University
---
Jeff Boichuk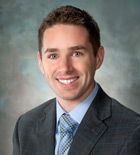 Bauer is a great place to earn a doctorate in marketing. No matter your area of interest (CB, quant, or strat), UH has a strong advisor for you. Mike Ahearne was my supervisor. I have learned over the years that Ph.D. students in our field are amazed when they hear about the Bauer experience. In Mike, I have a lifelong role model, a dedicated mentor, a close friend, and a titan in our field who is my biggest advocate. For these reasons, there isn't another institution in this world I would have rather attended. Bauer gives you the opportunities, resources, and training you need to succeed. My dreams were enlarged and realized during my time at UH, and I will forever be thankful to its faculty and Ph.D. students for their unwavering help and support.
–Jeff Boichuk
Assistant Professor
Darden School of Business, University of Virginia
---
Susana Velez-Castrillon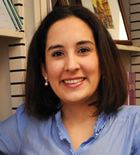 The Ph.D. program has been a very enriching experience. I am a biologist and did not have any interest in business when I graduated from college. I started working and became curious about the things that happened in the lab that had nothing to do with biochemistry. Why were we pursuing this or that alliance? How were the companies we worked with choosing which projects to fund? How did the entrepreneurs I worked with decide to enter such risky ventures? Even the daily interactions with my bosses and co-workers mystified me. This is how I became interested in business, and the Bauer Ph.D. in management program has been an excellent match for this curiosity.
From the start, Ph.D. students are encouraged to pursue their research interests. Some of the papers I have presented in national conferences began as class assignments in my first year, and I think this is because professors are really involved in hearing our ideas and helping us to better formulate questions and develop research. The people at Bauer are a tough crowd: always questioning your logic, asking why, telling you different ways to think about the issues you are considering. This is hard, but it creates a very stimulating environment for discussion and has sharpened my skills as a researcher (not to mention my ability to stand in front of audiences!) I am constantly exposed to the research of Bauer's faculty and also of top researchers from across the globe who attend our seminars. I have gotten to hear many different perspectives, view different methods to answer questions in management, and see how these renowned scholars have shaped their careers.
The constant exposure to research has not given definite answers to the questions I had when I joined the program. If anything I have more questions now. What has changed is that I have acquired many tools to answer these questions, and am now well equipped to be part of the management field intellectual conversation.
Learn more about Susana Velez-Castrillon at University of West Georgia's web site.
–Susana Velez-Castrillon
Assistant Professor
University of West Georgia
---
Madhu Kalimipalli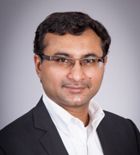 I am an Associate Professor in Finance at the School of Business and Economics, Wilfrid Laurier University (WLU), and an affiliated member of the Waterloo Research institute in Insurance, Securities and Quantitative finance (WatRISQ), University of Waterloo, and MS2Discovery Institute at Laurier. I was in the Bauer College of Business Ph.D. Finance program during 1995-99. I immensely benfitted from the rigour and depth of its Ph.D. course work and training. I cherish my rich four years spent at Bauer, at the Melcher Hall — where I first languished and later thrived — quickly became a home and its fellow inhabitants my family. Finance professors at Bauer School sowed in me strong seeds of both learning and thinking that were essential for later growth, academic and otherwise. The close research guidance and caring support I received from Arthur Warga and Raul Susmel, and numerous fruitful interactions with Praveen Kumar, Ed Kao, Latha Ramchand, Bong Soo Lee and others significantly contributed to my progress and hence are truly invaluable.
Learn more about Madhu Kalimipalli at his web site.
–Madhu Kalimipalli
Associate Professor
Wilfrid Laurier University
---
Ricky Griffin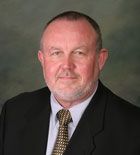 I earned my doctorate from the Bauer College of Business back in 1978. During my Ph.D. program I had the great fortune to work with such outstanding faculty as Skip Szilagyi, Bob Keller, and the late Jack Ivancevich. These individuals, as well as several other and other faculty members, mentored me and gave me great appreciation of the importance of research, teaching, and service. The department equipped me with the skills necessary to perform at a high level across all three of these areas. Since leaving UH I served on the faculty at the University of Missouri-Columbia for three years and then moved to Texas A&M in 1981. Among other things, I have served as editor of the Journal of Management and held several administrative positions. I currently serve as Interim Dean of Mays Business School. I credit the Bauer College and its great faculty for preparing me for my career in higher education.
Learn more about Ricky Griffin at Texas A&M University's web site.
–Ricky Griffin
Distinguished Professor
Texas A&M University
---
Eunju Lee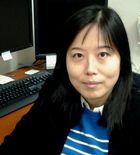 The Bauer Ph.D. program was a great opportunity for me to achieve my academic goals. It was structured in a way that students were able to learn various areas of their field of study throughout coursework and focus on their research areas by working on research projects. It was also a great experience working with Bauer faculty during my Ph.D. studies. They were very research active and tried to help students develop skills for research and teaching. I remember whenever I became frustrated with the lack of research progress or uncertainty about my future career, they encouraged me to overcome such difficulties and keep moving forward. These memories will always remain in my mind, and I am trying to do my best to give my students the same precious memories I have had from Bauer.
Learn more about Eunju Lee at University of Massachusetts Lowell's web site.
–Eunju Lee
Assistant Professor
University of Massachusetts Lowell
---
Kenneth Sweet
Kenneth Sweet is an alum of the doctoral program in Management. He is currently an Assistant Professor of Management at Texas A&M University San Antonio. Kenneth was the first in his family to graduate from high school and a first-generation college student. He has been a member of the U.S. Army and Texas Army National Guard for more than 18 years and is currently assigned as a Special Technical Operations Planner for 71st Theater Information Operations Group at Camp Mabry, TX. Kenneth holds the Professional in Human Resources (PHR) certification from HRCI and is a SHRM-Certified Professional from the Society of Human Resource Management.
Learn more about Kenneth Sweet at Texas A&M University San Antonio's web site.
–Kenneth Sweet
Assistant Professor
Texas A&M University San Antonio
---