Undergraduate
E

merging

L

eaders

A

cademic

S

uccess

P

rogram

ELASP is designed to assist students in developing skills needed to succeed at the C. T. Bauer College of Business by offering support through workshops, peer mentoring, academic advising, volunteer opportunities, and social events.

Unsure of what to expect in terms of time commitment? Well not to be worried, we have the answer. Although, there are requirements to complete the ELASP Certificate [a great résumé builder], you can be a part of the program solely for wanting to get involved at Bauer with no intent to obtaining the certificate.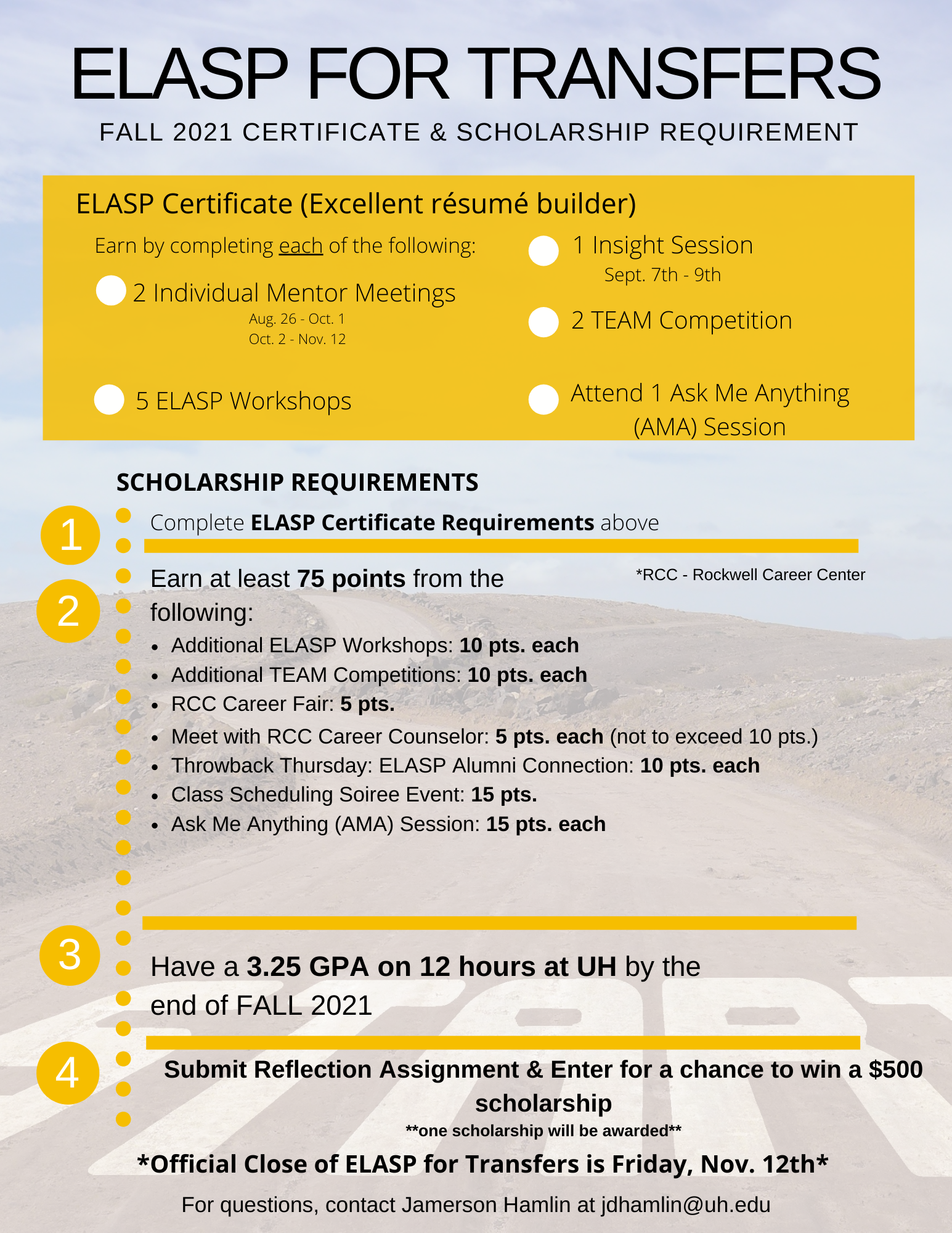 ---
Undergraduate Business Programs
---
ELASP for Transfers Fall 2021 Application
Application is Closed.
Thank you!
---
Follow us!
---
Contact Us
Questions about ELASP:
elasp@bauer.uh.edu
Emerging Leaders Academic Success Program
C. T. Bauer College of Business
University of Houston
334 Melcher Hall Room 262
Houston, TX 77204-6021
---
See Also:
---
Contact Us
Undergraduate
Business Programs
334 Melcher Hall, Room 262
Houston, TX 77204-6021
Email: bba@uh.edu